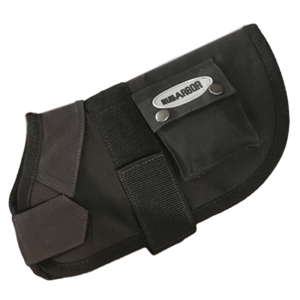 The Nullarbor Oilskin Dog Coat is our best selling waterproof dog coat!
With velcro chest fitting, adjustable tummy surcingle and pockets (your dog can hold its own treats!!) this coat will fulfill your ever need.  It even has a cute little flip up or down collar for extra warmth around the neck.

SIZING YOUR DOG COAT WITH ONE SIMPLE MEASUREMENT.
With this measurement you can find the best fit in any of our dog coats.
Measure from the base of the collar to the base of the tail. This length will correspond to the correct fitting dog coat size.