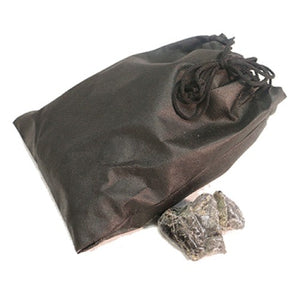 Description
High quality amber rosin developed for the Australian climate. Please note the rosin is now amber, not black as pictured. This is because the black rosin is not suitable for Australian conditions as it needs to be stored at a temperature of zero degrees or lower.

Rosin is used to give competitors more grip to their equipment during competition. Amber Rosin comes in a bag and is used in all three rodeo events:
• Bareback - Rigging handle
• Saddle Bronc - Swells of saddle
• Bull Riding - Tail of rope

• Approximately 450grams.