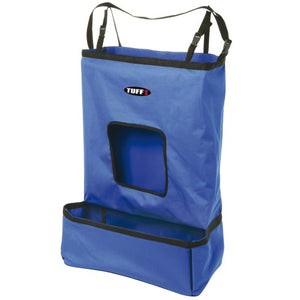 Description
• A very easy and safe way to feed your horse both hay and grain at home or away.
• An adjustable strap is on top for hanging or carrying, a large hole on the front of feeder for easy access of hay with a large grain trough at the bottom.
• Strong, Durable and Portable.
• Designed to reduce feed wastage and therefore promote gut health.